Corporate Social Responsibility
Corporate Social Responsibility (CSR) partnership is a great way to support the work we do at Vipla Foundation. By collaborating with us, your company can truly create impact across our Education, Special Needs and Livelihood, and Women's Empowerment projects.
We work with our CSR partners to build customised programs that are mutually beneficial in achieving our collective goals.
Over the years, the efforts and generosity of our corporate partnerships has significantly deepened our impact and strengthen our reach.
Partnership
Opportunities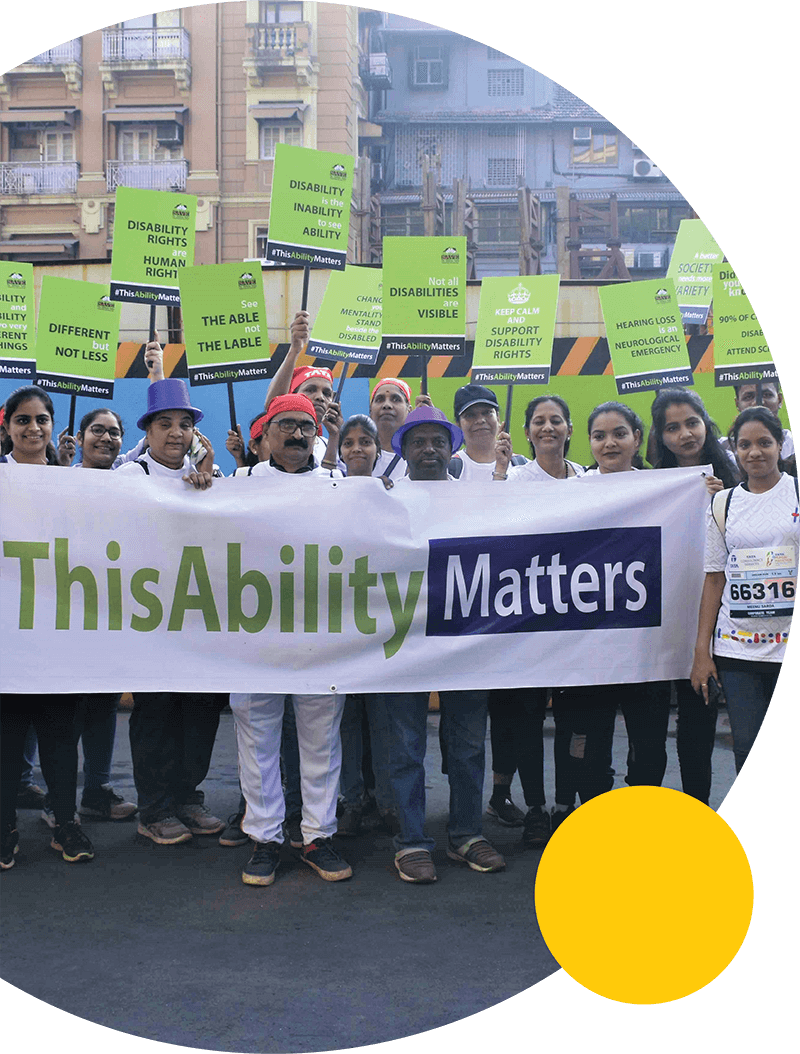 Employee Engagement
This is an opportunity for your team to engage directly with our communities. By volunteering their time, expertise and service, your employees will get a chance to understand the work that we do and play a role in creating that impact. We have a range of programs that they can engage with depending on their interest. From art workshops to play sessions, employees have spent valuable time with our children from the Special Care Centre.
Mumbai Marathon
In 2013, 2014 and 2019, Vipla Foundation (formerly known as Save The Children India) Save stood 2nd Highest Fundraising NGO. Please contact us if you wish to participate in the upcoming TATA Mumbai Marathon and support Education and Women empowerment through Vipla Foundation.
Cause-Related Marketing
Commit a part of your sale proceeds towards a Vipla Foundation program that speaks to you. Cause-Related Marketing suggests goodwill, visibility and increased sales. Join our network of partners like Big Bazaar, Yatra and Jet Airways to unleash the power of cause-related marketing.
"Larsen and Toubro Public Charitable Trust (LTPCT) has been working in association with STCI's Vocational Training program, for the past eight years, by conducting skill-building workshops for the women.
STCI with it's team of committed trainers, supervisors and coordinators has tried to not only impart quality training but also support in other aspects to ensure the holistic development of young girls and women. We feel that reaching the unreached is only possible through a genuine and competent NGO partner like Save The Children India now known as Vipla Foundation".
Supriya Kamble
(Larsen and Toubro Public Charitable Trust)