Through our anti-trafficking initiatives, we strive to empower communities and other stakeholders. For this, we work in partnership with various government departments to strengthen systemic response for prevention, protection of survivors and prosecution of the perpetrators of human trafficking in India.
Over 2 million
women and children
are victims of human
trafficking in India and
a majority of them end up
in red-light districts across
the country.*
Human trafficking is an illegal trade of human beings that involve a chain of crimes against those who are trafficked. The victims of this exploitative criminal slavery in India are largely women and children. While many NGOs and government agencies work tirelessly to address these issues, the problem continues to exist.
*Source: Sarkar, Siddhartha. "Rethinking
Human Trafficking in India:
Nature, Extent and
Identification of Survivors."
Round Table, vol. 103,
no. 5, Oct. 2014, p. 483.
At Vipla Foundation, we are committed to addressing all forms of exploitation, discrimination, against vulnerable women and children in India. We fight against this modern form of slavery in India by working with communities to create a safe and empowering environment and advocate for access to rights and justice to ensure women and children can live with dignity and self-respect.
Our anti-trafficking initiatives have reached over 1,20,000 people across 650 villages spread over 10 districts.
"Here we are all treated equally. Everyone is very supportive towards me. I am happy."
Survivor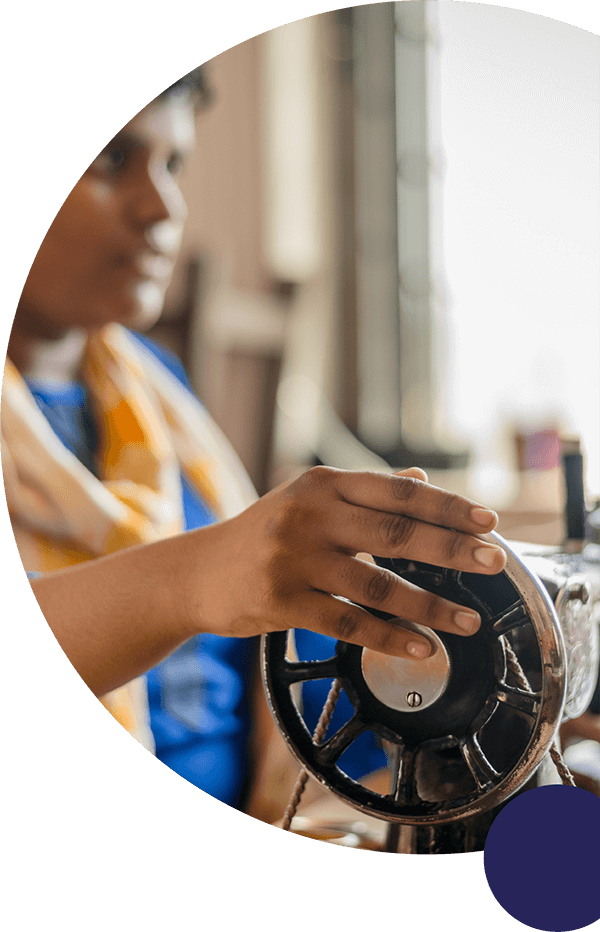 Through prevention, we work in areas that are known to be sources of human trafficking in India. This is done by addressing the vulnerabilities that result in human trafficking, such as domestic violence, gender-biased, lack of livelihood opportunities, lack of education, etc. This intervention is carried out in both urban and rural communities.
Our prevention initiatives are spread over 650 villages and 100 slum pockets across 10 districts of Maharashtra and Delhi NCR. The intervention is carried out through a large network of NGOs, CBOs and local governance systems like Panchayats, ICDS, etc. We also set up local vigilance committees to exercise community vigilance intervention and reporting.
72,000+ Beneficiaries
Directly reached through our prevention programs
12,000+ Beneficiaries
Indirectly impacted through our work
10,000+ stakeholders sensitised
Sensitised for vigilance like panchayat members, ICDS, health workers, teachers
Our prosecution efforts in India aim to improve the functioning of law enforcement agencies like the police, prosecutors, and judges to together tackle systemic issues.
We collaborate with the Police department, Directorate of Prosecution, Maharashtra State Women's Commission and Maharashtra State Judicial Academy for training to bring about effective prosecution of trafficking crimes.
We have developed training modules, films, and other standard operating procedures. We have also compiled anti-trafficking laws and landmark rulings for easy and quick reference. We strive to enhance coordination between the justice delivery system and other stakeholders to have an organised response to trafficking crimes.
10,500 Personnel Trained
Including police prosecutors and judges.
62 survivors assisted
62 survivors provided with legal assistance at police stations, courts and child welfare committees.
World Justice Forum Finalist
Finalist at the World Justice Forum, Hague, for our innovative justice solution in Nagpur.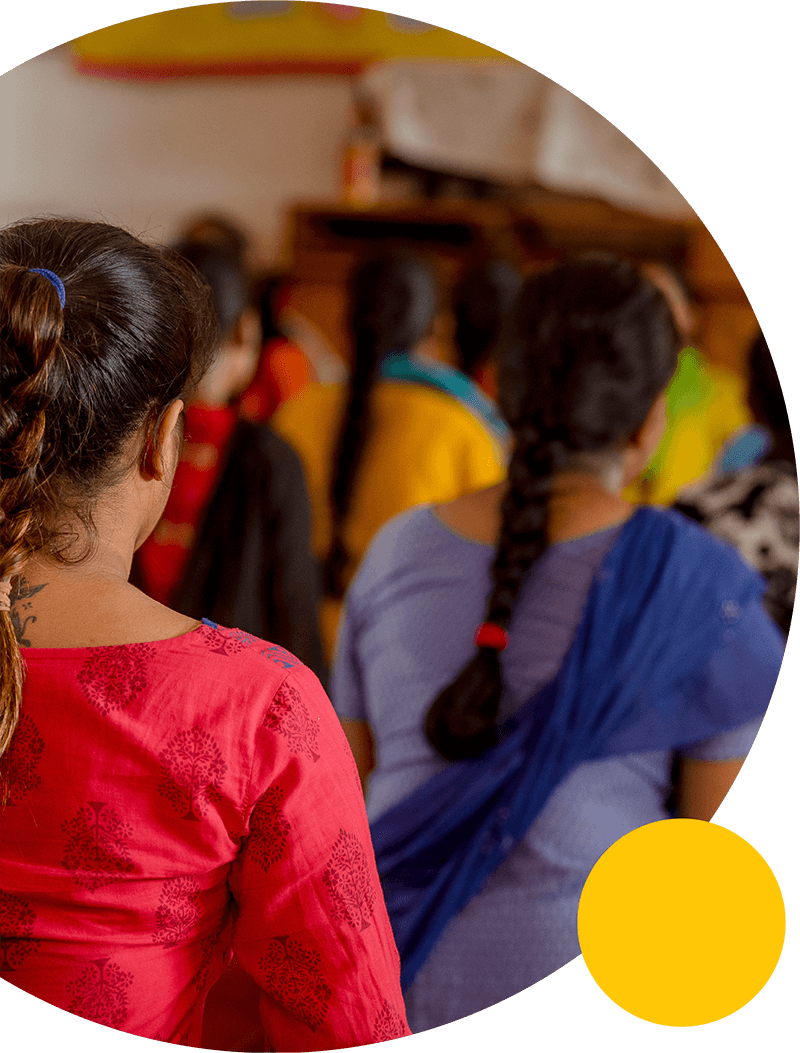 Protection efforts aim to provide education, psychological care and livelihood development for the victims of sex trafficking, trafficked within India and from bordering countries.
We work through a formalised partnership with Department of Women and Child Development, Government of Maharashtra for rehabilitation, reintegration and repatriation of survivors of sex-trafficking. Over 2000 survivors have been reached out to through vocational skills training for women, skill-based training in nursing, graphic design, retail, sales, hospitality, and aviation. Beneficiaries receive counselling, skills training, assistance in job placements, life skills training and all the additional support they need to regain their confidence and lead a dignified life.
2,000+ Indian Survivors
Returned through our facilitation
450 Foreign Nationals
Returned by streamlining intercountry repatriation
7 protective homes assisted
7 protective homes assisted in the rehabilitation of survivors
Advocacy focuses on working alongside various women and child development, tourism and justice related governmental bodies that involve drafting and designing policies that target larger systemic challenges.
Our policy advocacy initiatives largely stem from primary and secondary research and on-the-ground experiences of the team and the stakeholders. This research and experience provides data for advocating policy initiatives at state and national levels to counter trafficking.
We work alongside the Department of Women and Child Development, Ministry of Tourism, Ministry of Justice, and the Department of Home Affairs to draft policies that protect the safety of vulnerable women and children. Some of our initiatives include: The Maharashtra State Plan to combat trafficking, code of conduct to safe and honourable tourism, training modules for tourism professionals to prevent exploitation of women and children in tourism, and training module for Judges to address trafficking.
We also established the Maharashtra State Anti-Trafficking Coordination Unit (SLATCU) in joint partnership with the Department of Women and Child Development and the Government of Maharashtra. The unit is a focal point for all the anti-trafficking initiatives in the state. We are a key member of the task force constituted for repatriation of survivors of trafficking from Bangladesh.
Member of the State Advisory Committee
On the state advisory committee to combat trafficking that is led by Additional Chief Secretary (ACS) Home Department
Partnered with the Maharashtra Judicial Academy
Resource agency to Maharashtra Judicial Academy for training of Judges on anti-trafficking
Twenty eight year old Sameera, an Uzbek national was trafficked into India from Kyrgyzstan. She came to India believing that she would work as a governess. The people who offered her a job also assured her that they would organize all the papers required for entry into India as well as work in the country. In dire need of a well-paying job and believing all the assurances made, Sameera made her way to India.
After landing in Delhi, however, she was immediately whisked away in a car at gunpoint. Sameera realized that she was brought to India on false pretext and was made to engage in prostitution with many people who she confirmed were very wealthy and exercised political influence. At first Sameera refused, however she soon realized that she was at risk of losing her life and in a foreign land. After living in Delhi for about 3 months, Sameera was driven to Mumbai where she was rescued by the Mumbai police; perhaps on a tip-off. She was then placed in a government protection and rehabilitation home and it was here that with the help of Vipla Foundation, Sameera was able to narrate the full and true events that took place. Her repatriation request was granted and Vipla Foundation worked tirelessly with multiple stakeholders to ensure her safe return home, even though she had no documents on her.
Both Sharmila and her sister searched for vocational training courses but found most to be too expensive. They then came across our vocational training program in beauty at Sangharsh Nagar and enrolled in it. Initially, the biggest challenge for her and her teacher was her inability to comprehend Hindi. Since she was brought up and schooled in her village, she only spoke and understood Bhojpuri.
The story of Sameera gives a peek on the complexities and the challenges that are part of rescue measures. Addressing the issue of human trafficking in India and ensuring reintegration of victims is by no means a task that can be undertaken by a single agency. The issue at hand demands multi-stakeholder engagement and coordination at various levels.